Awards of Excellence Program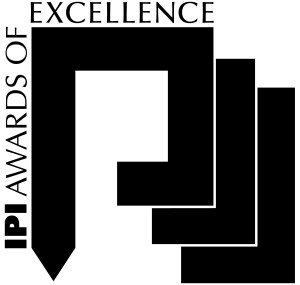 In the parking profession, world-class performance is recognized as the ability to transform obstacles into opportunities, and visions into notable achievement. This takes dedication from consummate professionals who can skillfully combine cutting-edge technology with traditional craftsmanship. The parking profession is built on merit and IPI proudly salutes and encourages that spirit and determination with its annual IPI Awards of Excellence.
Every year since 1982, the IPI Awards of Excellence competition recognizes world-class examples of parking design and program innovation. All of the excellent entries considered each year (facilities and programs) have contributed to advancing the parking profession.
Award categories include:
Category I – Best Design of a Parking Facility with Fewer than 800 Spaces
Category II – Best Design of a Parking Facility with 800 or More Spaces
Category III – Best Design/Implementation of a Surface Parking Lot
Category IV – Innovation in a Parking Operation or Program
Category V – Best Parking Facility Rehabilitation or Restoration
Category VI – Award for New Sustainable Parking & Transportation Facilities Excellence
Category VII – Award for Architectural Achievement
Nominations are accepted on an annual basis and judged by a select panel of judges representing architects, parking consultants, and city, airport and university officials on the IPI Awards of Excellence Committee, and honored at the annual IPI Conference & Expo.
The 2018 awards competitions are closed.
Find out more about past winners in the IPI Awards & Recognition section of the Resource Center or at these links:
2018 Awards of Excellence winners
2017 Awards of Excellence winners
2016 Awards of Excellence winners
2015 Awards of Excellence winners
2014 Awards of Excellence winners
2013 Awards of Excellence winners
2012 Awards of Excellence winners
For more information, contact IPI at aoe@parking.org.