IPI Conference & Expo
Upcoming IPI Conference & Expos
The Call for Presentations for the 2019 IPI Conference & Expo to be held June 9-12 in Anaheim, Calif. is open through October 24, 2018.   Submit today.
Conference registration opens in November 2018.

With the demand for smarter cities, technology integration, data analytics and the way people generally move in our communities; the parking, transportation and mobility industry is rapidly changing. The IPI Conference & Expo will provide you with insights on the latest industry disrupters and the potential impact to your organization while providing you with real takeaways and concepts to implement and prepare for the future.
Here's what you can expect:
Innovative General Sessions and GameChangers that address the industry's most relevant topics
Peer-to-peer networking and solution-focused roundtables
Track education topics allowing you to customize your experience
Optional Pre-Conference courses and Enhanced Workshops providing in-depth instruction on core learning
Technology-focused Learning Labs on the show floor
Face-to-face networking with 3,500 professionals representing all facets of the parking, transportation and mobility industry
Largest showcase of innovative technology and service providers looking to streamline your operations
Highlights from the 2018 IPI Conference & Expo, Orlando, Fla.
The 2018 IPI Conference & Expo, June 3-6, Orlando, Fla., is the world's largest educational and networking event for parking and transportation professionals. From seasoned managers to industry rookies, there's something for everyone at this once-a-year opportunity to connect with thousands of peers from around the world. Expand your network, further your skills, meet with tech innovators, explore cutting-edge parking products and services, and much more.
This must-attend event in the parking industry features expert speakers, pre-Conference training, interactive education, CAPP point classes, continuing education credits, a massive exhibit hall, and outside-the-box networking opportunities for vendors and attendees.
Every parking professional in operations, management, planning and design, construction, sustainability, or enforcement will find tremendous value in the IPI Conference & Expo.
Look back on highlights from the 2017 IPI Conference & Expo, May 21-24, New Orleans, La.
2018 IPI Conference & Expo by the Numbers
More than 3,000 parking professionals from 35 countries around the globe representing every level of experience and segment of the parking industry.
Dozens of networking opportunities.
Five education tracks, 45 training sessions, and more than 40 hours of professional development.
230 exhibitors all under one 170,000 square-foot roof (that's four football fields' worth of expo).
Countless new ideas and innovations!
The Parking Industry's Best Education and Training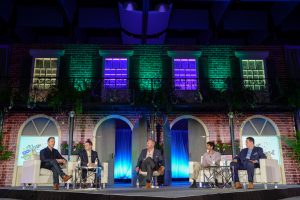 New ideas and technologies are revolutionizing parking and how parking affects transportation, economic development, and sustainability. Stay abreast of the latest information at the 2018 IPI Conference & Expo.
With more than 40 hours of training led by industry experts, there's something for everyone. Learn from thought leaders, engage in high-energy sessions, participate in round-tables, and dive into diverse education tracks.
Topics range from the latest trends and the future of the industry; business management and parking operations; all facets of designing, operating, and managing sustainable parking operations; regulatory issues such as ADA; intelligent parking and smart cities;mobile apps; aesthetics in design; pricing analytics; unlocking the power of data and how it can empower you; media and customer relations; safety and security; and more.
Build Your Professional Network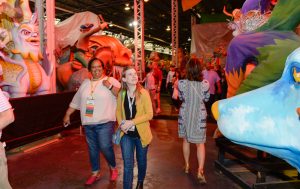 When more than 3,000 parking professionals come together in one location for four days, the networking opportunities are endless.
IPI's outside-the-box networking opportunities for vendors and attendees will get you engaged from the start and are anything but your standard cocktail reception. Optional social activities include a golf tournament, history tours, adventure outings, and more.
Tap into the Latest Parking Technology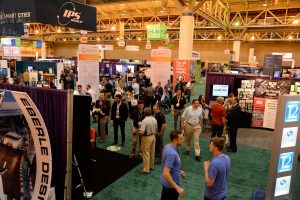 The 2018 IPI Conference & Expo is home to the largest, most expansive and diverse display of the parking technology available in the industry. Meet the suppliers, manufacturers, consultants, and innovators who are leading the way as you tap into the latest parking tools, trends, and technologies.
Find the design, lighting, signage, payment, reporting, special events, safety, and security solutions you need — plus much more. Want to go green? IPI spotlights sustainable products and services with special floor markers in front of our Green Star exhibitors.
With more than 12 hours dedicated to the show floor, there's ample time to browse the exhibit hall, ask questions, take part in demonstrations, and try a product or service firsthand.