Leadership Summit Keynote
EMERGING LEADER ESSENTIALS: SUSTAINABLE STRATEGIES FOR LEADERS AND TEAMS TO SURVIVE AND THRIVE IN THE WORKPLACE
by Joshua Allison, CUDE | Founder & Chief  Ideator | ThinkCafe
The workplace is quickly changing, as are the leaders in it. By the year 2025, 75 percent of the workplace will be comprised of the millennial generation, many of whom will be called on for key leadership roles. But as quickly as the workplace has changed, so have the tools needed to make a difference in it. Join us to discuss the required essentials for emerging leaders to survive and thrive in the workplace.
Key learning objectives include examining:
Recognize the distinction between heuristic (learn for yourself, such as hands-on learning) vs. algorithmic (step-by-step) work, and why it matters now more than ever.
Identify how utility, significance, and the abundance gap have changed recruitment,
development, and retention.
Describe the four biggest myths about motivating employees and how to overcome them.
Explain strength-based coaching and learn how to increase your leadership influence
with it.
Learn how to leverage the feedback loop for better employee/leader
communication.
Demonstrate why IQ is now commoditized and why EQ is the new workplace value
Distinguish between soft skills and hard skills and understand which ones are needed most.
Identify entitlement, vanity, and the erosion of self-awareness.
About Josh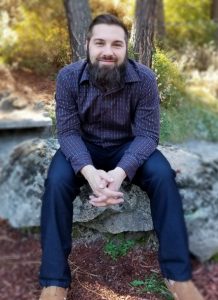 Josh is obsessed with helping leaders and teams reach their full potential in the new and evolving workplace. He is the Founder and Chief Ideator for ThinkCafe and has spoken and worked with organizations from Hawaii to New York and near every state in between.
In the past, Josh worked for close to a decade at Horizon Credit Union, in Spokane Valley, WA. During his time with the cooperative, he helped the organization reach over 11,000 millennial youth through national award-winning business development and outreach programs.
Josh also served for a few years as a Senior Consultant for FI Strategies – a leading consulting firm serving the trillion-dollar Credit Union industry. He has served as a CUNA FUSE faculty member, is a graduate of Leadership Spokane, and certified as a Credit Union Development Educator (CUDE). Josh lives with his beautiful wife and children in Spokane, Washington.
This event offers five CAPP points toward application or annual maximum toward
recertification.