IPI Webinar: Parking as a Profession: Preparing for the Future
April 13, 2016 @ 10:00 am

-

11:00 am

EDT
On Demand Archive: $35.00 for IPI Members, $50.00 for Non-Members
From coin-operated meters to automated garages and mobile payments, from meter maids to hand-held ticket writers and license plate recognition systems, we have come a long way in the parking industry. Due to advancements in technology and the adoption of more progressive approaches to facilitate parking, the industry is morphing from people management centric to innovation and technical talent centric. As we continue to integrate more innovative technologies, automation will not just displace front-line workers. Advancements in artificial intelligence and robotic dexterity will allow automation to move up the corporate ladder. However, that doesn't mean there is no future in parking.
Employers will continue to require increasingly complex technical skills and competencies, contributing to the surplus of unskilled workers and shortage of highly skilled workers. To remain competitive, parking professionals must be adaptable to alternative work environments and work relationships as well as commit to continuously learning new skills, ideas and strategies.
Objectives:
Understand how traditional work relationships and the parking profession are changing and what that means to employers and professionals in the industry
Identify the most 'in-demand' skill sets in the parking industry and resources for employers and professionals gaining such skills
Evaluate and select alternative strategies that will help parking employers meet their changing talent needs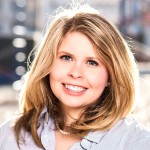 Kathleen Laney
Kathleen Laney is the President and Founder of Laney Solutions. Headquartered in Denver, Colorado, Laney Solutions is an industry-leading executive search and recruitment firm specializing in parking industry placements. Laney Solutions is the first search firm to specialize specifically in parking industry recruitment and works with businesses ranging from startups to enterprises in the U.S., Canada, South America, Europe, Asia, and the Middle East.
Related Events