IPMI On-Demand Webinar: Dashboards! Science-Based Decision Making
December 12, 2018 @ 2:00 pm

-

3:00 pm

EST
On-Demand Webinar: $35.00 for IPMI Members, $85.00 for Non-Members

Description: For several years we've been given the gift of Big Data, available now as a result of connected systems and the internet of things. While we often have access to far more data that can help us make those decisions, it is important to understand what data is actually necessary and what is noise. The skill with which we analyze the data can make the difference between a good and bad outcome. One of the simplest methods in science-based decision making is understanding trends through visualizations at a high level. By monitoring performance on a daily basis using a real-time dashboard or simple graphic depictions of trends, you will know if it is necessary to access more data to make a business decision.
Objectives:
Identify the necessary data to collect and analyze.
Evaluate decisions by looking at key performance measures and determining their implications for stakeholders.
Understand how the visualization of data can help derive possible correlations between operational variables.
Presenters:
Bridgette Brady, CAPP, is the Sr. Director of Transportation and Delivery Services at Cornell University. Throughout her 20+ years in the parking and transportation industry, Brady has practiced decision making based on scientific methods, applying data-analysis to forecast and predict outcomes in operations and strategic initiatives. In addition to her years of service to the industry, her professional training as a CAPP graduate coupled with a bachelor's degree in a science-based discipline and an executive certification for data analytics from Cornell, lends to her expertise in the area of science-based decision making.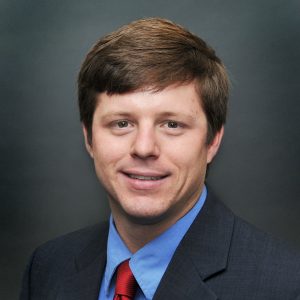 Brett Wood, CAPP, leads Kimley-Horn's national parking planning practice and has extensive experience in parking demand and management analysis, including supply and demand evaluations; parking operations management; and strategic parking planning for universities, medical campuses, downtown areas, and larger communities. Wood also has an extensive background in transportation and community planning, which gives him an understanding of the relationship between parking demands and the management of general transportation demands and the community at large. His understanding of parking relationships within communities allows him to develop unique solutions that cater to its specific parking needs.