APO Spotlight – ParkHouston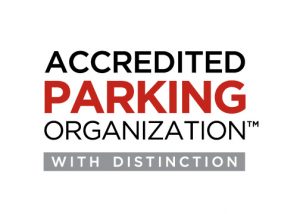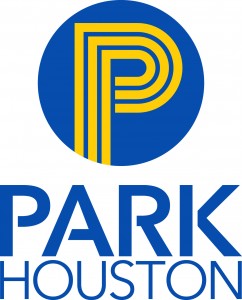 APO is a rigorous set of industry best practices. For ParkHouston to have achieved APO with Distinction status, demonstrated that our efforts to improving the public parking experience are in sync with leaders in the industry.
Number of parking spaces managed: 19 surface lots, 9,500 meter spaces, 1,000 smart meters.
Annual revenue: About $20 million.
Number of employees: 75.
ParkHouston is a solution-focused partner that supports the City of Houston's economic development goals by providing superior customer service, investing in cutting-edge technologies, and through active collaboration with diverse user groups. By servicing and maintaining 9,500 on-street parking spaces across the greater Houston area, ParkHouston supports sound regulations, enhancing pedestrian safety, ensuring a smooth flow of traffic, and allowing emergency vehicles to reach their destinations. We encourage parking awareness and support public transit initiatives.
Why did your organization apply for APO status?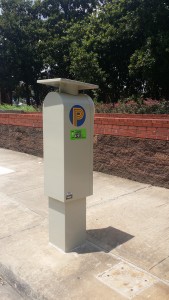 Accreditation is a measure of quality. At ParkHouston, we spend many days putting out fires and reacting to situations – there is no such thing as tedium in a parking organization. This allowed us to measure the effectiveness of our organization as compared to our industry. In addition, APO brings perspective and recognition to the team for outstanding work that is done day in and day out.
Reviewing the matrix gave us the opportunity to identify our strengths and areas for improvement. The process provided information so that we could make decisions regarding operations that would improve the effectiveness and efficiency of our organization.
Who led the accreditation process in your organization? 
Kelly Frazier, administrative specialist, was responsible for putting the package together and working with the division managers of compliance, customer service, and meter operations to gather the necessary evidence.
What criteria had the greatest impact on your organization?
This is hard to say but if we had to narrow it down to just one, it would be marketing and communications. So much of the business in parking relies on clear, concise, and consistent communication. While we maintain a strong online presence and have an active community-outreach program, there is still more we can do. Our communication plan includes quarterly press releases, enhanced branding, and the implementation of customer events to augment existing strategies.
Did this accreditation enable your organization to gain greater public recognition?
Yes, and our campaign has only just begun. We expect additional public recognition as the APO accreditation is promoted throughout the year.
What types of organizations would you encourage to apply?
All types. The matrix was built to accommodate parking organizations from hospitals, universities, municipalities, airports, etc. Applying for accreditation is a commitment, so the agency must be willing to apply resources to the task to ensure completion within the timeframe. But it's also an opportunity to assess your organization and plan for the future – all while achieving APO.
What other awards/recognition has your organization has achieved in the parking industry?
2015 Texas Parking & Transportation Association, Employee of the Year, Kevia Stroder.
2014 Texas Parking & Transportation Association, Parking Equipment & Technology Award.
2014 NASPAA Spotlight Recognition for Outstanding Public Service.
2009 IPI Supervisor of the Year, Adriana Chapa.
2007 IPI Award of Excellence, Honorable Mention for Smart Meter Project.
2006 IPI Municipal Parking Organization of the Year.
City of Houston TX
2020 McKinney
Houston, Texas 77003
parkhoustontx.org
@HouParking