2017 Professional Recognition Awards
Nominated by their peers and selected by a committee of industry professionals, IPI's Professional Recognition Program winners exemplify the positive spirit, can-do attitude, and upstanding characteristics the industry sets as goals for its members.
The Professional Recognition Program was created by IPI to acknowledge professionals who operate, maintain, and manage parking operations, and the individuals who are changing the perception of parking as a career and profession. This year marks the 11th annual Professional Recognition Program awards. Please join us in celebrating the honorees' accomplishments and contributions to advancing the parking profession.
Staff Member of the Year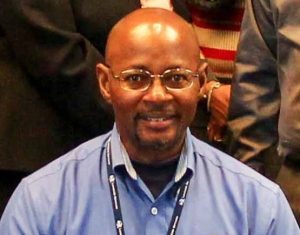 Roger Finch, Landside Services Agent II
Denver International Airport, City and County of Denver
Roger Finch began his career with Denver International Airport (DEN) Parking and Transportation in 1999 and is a valuable member of the team thanks to his expertise about the Americans with Disabilities Act (ADA), his willingness to go above and beyond, and his exemplary customer service.
Finch has used his knowledge of the ADA to ensure facility compliance and improve access for customers with special needs. He led a project to accurately map all of DEN's parking spaces for the disabled — more than 50,000 in ten facilities. Not only did he independently take the initiative to see the project through to completion, but he worked with several airport partners to digitize the facility maps and ensure ease of use. His dedication to the disabled community is further displayed through his years of volunteer service with the City and County of Denver's Disability Parking Enforcement program.
He also helped design a new system to track space closures during construction projects and provide a more efficient method to document and track this data.
Finch always steps up to ensure customers are provided a pleasant experience at the airport. Whether helping customers find their vehicles or ensuring they arrive to the terminal on time, he consistently does whatever it takes to ensure customer needs are met. He was a 2014 recipient of the DEN Star of The Quarter, an award that recognizes outstanding achievements in customer service.
He displays the highest level of professionalism on a daily basis and his can-do work ethic is a direct reflection of his dedication. He creates a positive working environment for not only himself but his colleagues as well. His cheerful attitude enables him to consistently achieve goals that are above and beyond any frontline job description.
Supervisor of the Year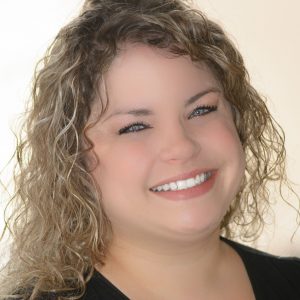 Becky Cass, Area Manager
Winpark
Winpark's Becky Cass began her parking career with the company in 2014. Since then, she has demonstrated skills in leadership, entrepreneurship, and resourcefulness.
Before joining the parking industry, Cass was the youngest general manager in Buffalo Wild Wings' history; there, she oversaw five restaurants and a staff of more than 75 servers, cooks, and bussers.
She joined Winpark during a time of rapid change. Her leadership skills and management abilities have been key in managing multiple projects while overseeing as many as five operations that generate several million dollars in revenue annually and include heavy night and weekend event operations at the famed Alley Theatre. The events require strong management and planning skills to keep parking operations cost-effective.
The Alley Theater and Bank of America garages are managed with oversells in excess of 20 percent without closing the garages to visitors. It takes years for many managers to learn how to effectively control oversell and parking volumes, but Cass has been effective in keeping the garages as full as possible.
The Houston Chronicle had been the sole tenant of the Chronicle Garage since its construction in 1977 but the publisher moved headquarters and operations out of downtown in 2015. Case was tasked with coordinating the six-month move-out of 400 employees and backfilling the garage with paying customers. In addition, Winpark leased the operation and was responsible to the garage's new owner for a substantial monthly payment. The garage had no revenue control equipment and an outdated access control system, but Cass successfully managed a delicate balance between capacity, availability, and revenue throughout 2015 and 2016, brought the garage to profit, and allowed for improvements to be made in the facilities.
In another garage, she built a successful valet operation from scratch despite never having worked in a valet operation before. She also implemented equipment automation projects at multiple locations. In her two years with Winpark, she's shown virtuoso skill at supervision and management and she commits herself to the company's success. She is a key member of Winpark's training committee and has played an essential role in the development of its training program and manual. She does not accept second best in any project and is a fundamental part of Winpark's corporate transitions. As a co-worker says, "Becky is Winpark at its best."
Emerging Leader of the Year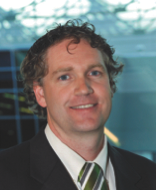 JC Porter, CAPP, Assistant Director, Parking & Transit Services
Arizona State University
JC Porter began his career in the parking and transportation industry as an office specialist and appeals officer for Boise State University's transportation and parking department in 2006. Eight years later, he was named assistant director of Parking and Transit Services at Arizona State University (ASU), the largest public university in the nation in terms of enrollment. In one decade, he became a highly decorated member of the industry, blazing trails of innovation with a laser focus on customer satisfaction and sustainability.
Porter leads by example; as one Boise reporter wrote, "Some talk the talk, others walk the walk, JC Porter rides the ride." To say that Porter is an avid cyclist would be an understatement. He makes his 20-mile (one-way) work commute on his bike and offers invaluable insight into what makes bicycling a more attractive option for ASU students and employees.
One of his greatest accomplishments in Boise was establishing the university's Cycle Learning Center, which offers bicycle education, repair, supplies, and rental. Under his watch, the center turned a $60,000 profit above operating costs in its fourth year. He also helped the City of Boise write the business model and start a bike-share program and is currently replicating that effort in Tempe.
At ASU, Porter opened bike valet stations where attendants parked more than 30,000 bicycles on campus during the 2015- 2016 academic year, and spearheaded the effort to add bike boxes at several intersections on campus, sharrows along campus and adjacent city streets, and a contra-flow bike lane along one of the most heavily bicycle-traveled streets leading to the university. He also initiated the implementation of a shared-use path along University Drive, giving electric carts, bicyclists, skateboarders, and pedestrians a safe route while keeping them out of the roadway. Soon after Porter's arrival at ASU, the Tempe campus was designated a Gold-level Bicycle Friendly University by the League of American Bicyclists, and he earned recognition from the City of Tempe, which also earned Gold-level status from the League.
In 2015, he oversaw ASU's transition to a new car-share provider, which lowered the hourly rate for students and offered international students the ability to use their home country driver licenses. Last January, he helped introduce shift the university's intercampus shuttle system to a new provider; passengers now enjoy riding on double-decker buses complete with Wi-Fi, GPS tracking, electrical outlets, and USB ports on trips between ASU's four campuses. Porter's astute management skills resulted in transporting more passengers on each leg of the route at a $1.5 million savings.
Porter had an immediate effect on the way parking citation appeals are adjudicated at ASU. Under his leadership, the appeals office was reorganized and is now comprised of student staff, cultivating a peer- to-peer experience for Sun Devils.
He's served as co-chair of IPI's Sustainability Committee and served on PIPTA's Board of Directors. He also represents the university at City of Tempe transportation meetings, Arizona State Parking Advisory Committee and Arizona State Bicycle Advisory Committee meetings, and Maricopa Association of Governments (MAG) bike and pedestrian meetings. He frequently shares his knowledge by presenting at conferences such as IPI, ACT, PIPTA, and SWPTA and by giving webinars to IPI constituents and the Institute of Transportation Engineers.
Porter was recognized as a Future Leader in the Parking Industry by PIPTA in 2009. In 2012, Porter was bestowed the 40 under 40 award by the Association for Commuter Transportation, and in 2011 earned the Making a Positive Impact award from the Commuter Transportation Association of Idaho.
Parking Organization of the Year

Arizona State University Parking & Transit Services
Arizona State University Parking & Transit Services' (PTS) mission is to provide sustainable transportation and access solutions for the nation's largest public university in terms of enrollment. PTS is charged with administering parking and transportation options to assist more than 90,000 students and 12,000 employees in their travels to, from, and between campuses.
PTS's PARCS and Parkmobile pay-by-phone implementations have allowed ASU to expand visitor options into previously unavailable areas on campus. Bringing the interactive Park+ system to ASU has given PTS a sought-after seat at the planning table. Notable is the revolutionary way it adopted PARCS by developing a utility model that allows the university to lease the equipment, including life-cycle maintenance and upgrades.
PTS heeded the university president's call to significantly improve customer service among all campus departments and incorporated service blueprinting into its culture to visualize service processes and delivery from a customer's point of view. More than 60 PTS employees have completed service blueprinting workshops and programs and as a result, the department has made several adjustments to existing policies and procedures, including modifying the permit renewal and guest reservation processes to create a more seamless experience for the customer. Additionally, PTS was one of the first non-academic units to adopt the customer relations management (CRM) tool within the Salesforce application, streamlining communication between customers and PTS while keeping the correspondence transparent for both parties.
ASU has bold sustainability goals, including becoming transportation carbon-neutral by 2035. PTS is playing a major role by offering a wide array of alternate transportation options to university students, faculty, and staff; its bike program boasts four card-access bicycle parking structures and three bike valet stations, more than 6,000 registered bicyclists, and 25 percent more bike racks on campus than there were just three years ago. The Tempe campus was designated a Gold-level Bicycle Friendly University by the League of American Bicyclists in 2014, and the Downtown Phoenix and Polytechnic campuses earned Bronze-level distinction in 2015.
Other notable transportation options include the ASU U-Pass and Employee Platinum Pass, a transit pass sold at a deeply discounted rate – and subsidized by PTS – that grants unlimited access to the Phoenix-area bus and light rail system. The Eco-Pass allows 30 all-day in/out parking privileges at a designated parking structure or lot, making alternate forms of transportation more attractive by offering commuters a safety net when they need one. PTS also offers an intercampus shuttle system to the campus community to transport Sun Devils between the four ASU campuses; other services include car-share, electric vehicle charging stations, and an on-campus circulator at the Tempe campus.
In 2012, ASU began the Benefactor Program to donate parking revenue to a university program or student-run organization. PTS auctions off two reserved parking spaces and proceeds plus all monies collected at two centrally located meters for a full academic year are donated to that year's program recipient.
James M. Hunnicutt, CAPP, Parking Professional of the Year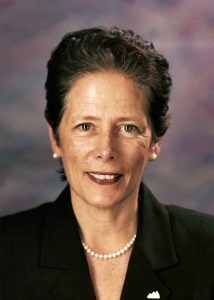 Molly Winter, Executive Director, Dept. of Community Vitality
City of Boulder
Molly Winter is not only a consummate parking professional but a proactive champion for the industry who's taken greater mobility to new levels, bringing her community along with her for the better. Executive director of Community Vitality for the City of Boulder, Colo., she oversees parking and access for three commercial districts (downtown Boulder, University Hill, and the Boulder Junction transit-oriented development) and oversees and promotes economic vitality efforts and development, and her community has definitely taken notice.
Winter has worked with the Downtown Boulder Partnership to increase capacity and use of existing parking through innovative pricing, technology, and using public/private partnerships, and advocating to ensure parking is part of any development discussions. She created an employee EcoPass program that funds employee transit passes with parking revenue, encouraging transit use and freeing up spaces in the process. And she's worked to improve both pedestrian and bicycle access in the area, along with developing a program to offer discounts on ride-sharing services to people who choose to use them instead driving downtown.
Winter is a past IPI Board member and currently serves as a member of the board of the Boulder Convention and Visitors' Bureau, among many volunteer roles she's held, including with the Boulder Ballet, Historic Boulder, and the Colorado Music Festival. She's been recognized time and time again for her work; awards include two IPI Awards of Excellence, Governor's Award for Downtown Excellence, University Hill Alliance Super Achievement Award, Best Places for Commuters District award from the International Downtown Association, and being named a Community Member of Distinction by the Boulder Chamber of Commerce.
In 2015, Winter formed the Department of Community Vitality, where she initiated an access management and parking strategy program to update, improve, and evolve access; completed a TDM toolkit; developed a shared public/private parking policy within districts; worked on multiple parking development and improvement projects; and initiated a mobility-as-a-service, customer-focused pilot program. Additionally, she expanded the TDM access district to include properties for a future Google campus and initiated an annual survey of residents to monitor multi-modal use.
Winter's accomplishments fill pages; she is a true advocate for the industry and model for its professionals.
______________________________________________________________________________________________________________________________________________________
Read more about this year's Professional Recognition Program honorees in the July issue of The Parking Professional. IPI will begin accepting nominations for the 2018 awards competition beginning September 12, 2017 through November 6, 2017. Visit the IPI Awards & Recognition section of the Resource Center or contact prp@parking.org for more information.