Saving Their Parking Spaces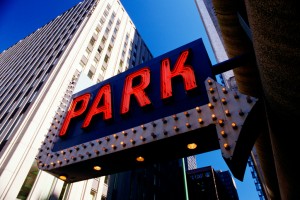 "Save Manhattan Valley!" implored the flyers and posters circulating around the upper West side of New York City. But the neighborhood didn't want to be saved from the usual threats of development or traffic. No, this time, they wanted to save their parking.
Three garages are on the chopping block just south of Columbia University to make room for affordable housing and the thought of losing 800 garage spaces has current residents on edge. That, of course, has led to debates over the merits of affordable housing in a city known for its sky-high rents versus the rights of those renters to park their cars. Its an interesting situation during the trend of offering more high-density housing with less parking than ever before.