Parking is Everywhere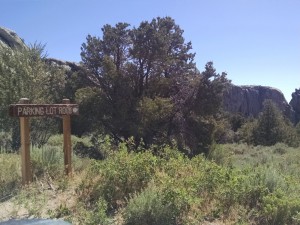 Parking is really everywhere. Proof: Check out this photo sent to us by Casey Jones, CAPP, who snapped it while enjoying a weekend at Idaho's City of Rocks National Reserve. Parking Lot Rock is home to about 24 climbing routes and a popular destination for climbers.
We're not sure how Parking Lot Rock got its name, but we like it! Thanks for the photo, Casey!