Are High Gas Prices Good for Parking?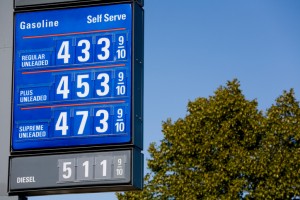 By Frank Giles
Sometimes watching gas prices seems like watching the stock market: When the price drops, buy up all you can. We know that people stop buying SUVs and start buying EVs whenever gas prices get really high but what about parking? Are high gas prices good for the parking industry?
Indirectly, maybe so. Some studies have shown that ridership of public transportation in major cities increases in concert with the rise in gas prices. While there certainly may be other variables leading to increased ridership, high gas prices seem to play a part in keeping cars off the road. Higher gas prices may also spawn carpooling and transportation solutions such as Uber. Uber, by the way, offers discounts on gasoline to its drivers via a fuel card program, so high gas prices aren't necessarily transferred to the rider.
Fewer cars on the road mean better traffic and stabilization of parking prices and availability. This should mean happier parkers, repeat parkers, and a healthier city. Nobody likes paying more at the pump, including me, but could higher gas prices be a necessary evil in a traffic congested city? Tell me what you think.
Frank Giles is area manager with Lanier Parking Solutions, Atlanta.