Don't Forget to Pack Your Boots!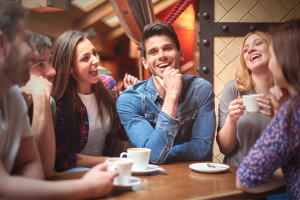 By Bonnie Watts, CEM
Perhaps your mother told you: Always wear clean socks (and underwear) — you never know what's going to happen in a day. Or maybe your driver's ed teacher urged you to give stick shifts a chance so you would be ready to go in any situation. It's the same reason so many of us carry floss, Tide pens, or Swiss Army knives: You never know when they might come in handy. And since you work in parking, you're already someone who needs to be ready for anything.
Well it's the same thing with the 2016 IPI Conference & Expo, May 17-20, Nashville, Tenn. Yes, be sure to bring plenty of business cards and comfortable shoes for exploring the 170,000-square-foot exhibit hall. But also bring your dancing shoes. And while you're at it, a baseball cap and golf polo. Make sure there's enough space on your camera and that you're up-to-date on the latest "Nashville" episode.
Some of the best networking you'll do with the 3,500 parking colleagues in attendance will be outside the classroom and Expo hall (though there will be plenty of opportunities for that, as well). Whether it's your first time or you're a seasoned attendee, IPI's wide variety of social activities will help you break the ice right from the start. All you have to do is show up and be ready for some fun!
Learn something new during the Historical Downtown Nashville Tour. Get fresh ideas from the TDOT Traffic Management Center (TMC) Facility Tour. Solidify a business contact over the Annual 5K Fun Run or William M. Voigt CAPP Classic Golf Tournament. Make new friends as you sample the Tastes (& Sounds) of Nashville. Bring your fitness tracker and make all those steps count toward winning our GETFit Challenge Swag Bag, valued at more than $500.
If you're new to the industry, the Young Professionals in Parking (YPIP) "Beer, Ball & BBQ" mixer is designed to welcome the next generation in parking. Watch the Nashville Sounds minor league baseball team while you strike up a new connection. If you're looking to get more involved with your state and regional parking association, IPI is hosting an event at the famous Wild Horse Saloon.
You'll find the IPI Conference & Expo is just the right mix of education, technology, and engagement — plus lasting memories and new connections — to enrich your personal and professional life for years to come.
For good measure, why not add a few snapshots of your family or favorite pet to your packing list? Jot down some recent anecdotes. And because this post is just begging for it — don't leave home without a smile.
There's still time to register for the 2016 IPI Conference & Expo. And for a short time, save $50 off full registrations when you use code LASTCHANCE (does not apply to daily registrations or Expo hall-only passes). Offer valid through May 5, 2016, 11:59 p.m. EDT.
Bonnie Watts, CEM, is IPI's vice president of sales.