Learning to Love All 50 DMVs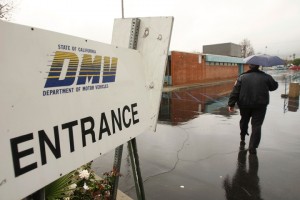 By Bonnie Watts, CEM
It's an age-old joke: Nobody likes going to the DMV. Long lines, disgruntled employees, and vague instructions add up to a miserable experience. And that's just from the customer's point of view. Most DMVs are dealing with a huge backlog of unpaid citations — something your own parking organization has probably experienced at one time or another. Wouldn't you love to learn some tools and tricks for improving collection rates, which could have a big effect on the bottom line?
"Learning to Love All 50 DMVs" is just one of the TECHtalks you can catch on the show floor at the 2016 IPI Conference & Expo, May 17-20, Nashville, Tenn. In a new format, these 45-minute sessions delve into the latest technology in the industry and how to best implement it in your operation.
You have probably heard about how carmakers are striving to build self-driving — and self-parking — vehicles. Get to know more about it and what those vehicles might actually look like in "The Connected Car and Parking — How Parking Has Become a Focus for Automotive Manufacturers." Feeling behind because your organization hasn't transitioned to pay-by-plate technology? "Transitioning to Pay-by-Plate on Your Own Terms" has your name all over it.
Or attend a ShopTalk, an open forum separated by industry segment (airports, hospital/medical, municipal, and university/campus) where you lead the discussion. It's a great way to connect with your counterparts — without reinventing the wheel — and find real solutions to your challenges. And because there's a discussion dedicated to every segment, there's literally something for everyone.
If you're short on time (or attention span), take part in a spirited IGNITE session. Speakers get only five minutes and 20 slides each, so they have to drive their point home fast. The audience learns a little bit about a lot of different topics, and leaves just as happy and energized as their presenters. Topics include:
Bringing the BEAST to Customer Service
Parking and Technology in Emerging Markets
Evaluation of Parking Guidance System to Serve 30,000 Parking Spaces
Contracting Out Enforcement — It's All in the Wording
If you prefer a more traditional classroom experience, dive into one of five diverse education tracks, including a new one on personal development.
That's just a slice of the professional development — the best in the industry — that you'll find in the 45 interactive education and training sessions at the 2016 IPI Conference & Expo. View the full education schedule and find what interests you!
Bonnie Watts, CEM, is IPI's vice president of sales.