Don't Take it from Us
By Bonnie Watts, CEM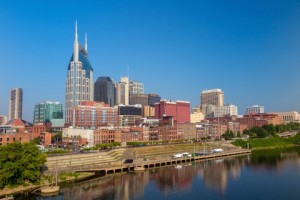 The best education in the parking industry, access to the hottest technology, unparalleled networking opportunities:  We could go on and on about why the 2016 IPI Conference & Expo, May 17-20, Nashville, Tenn., is going to live up to its reputation as the biggest and best parking event in the world. But one of the many things we love about our members is their pride in IPI and its events.
See what IPI members have to say about the annual IPI Conference & Expo and get registered (or get excited if you're already registered!) for the big event.
Prices go up April 19, so get on board today.
"I send my colleagues and staff to IPI for the opportunities to learn, both through the rich educational content IPI cultivates and the networking events. It is amazing to me the ideas we come back with after only a few days at the conference. The event attracts the best and brightest in our industry, which results in unparalleled creativity and enthusiasm!"
— Brett Wood, CAPP

"The IPI Conference & Expo provides a window to what the industry is today and how it continues to evolve. It puts into context the role of each parking professional."
— Roamy Valera, CAPP, IPI Board member

"Connections! In addition to attending thought-provoking educational sessions and browsing innovative technologies on the show floor, the IPI Conference & Expo is absolutely the best place to meet other parking professionals from around the globe. The parking professionals who attend IPI are always willing to share their time, talent, and lessons learned; in fact, odds are good that you'll run into at least one person who has already tackled that tricky issue to which you can't seem to find answer!" — Vanessa Solesbee
Bonnie Watts, CEM, is IPI's vice president of sales.